An index to personal names in English place-names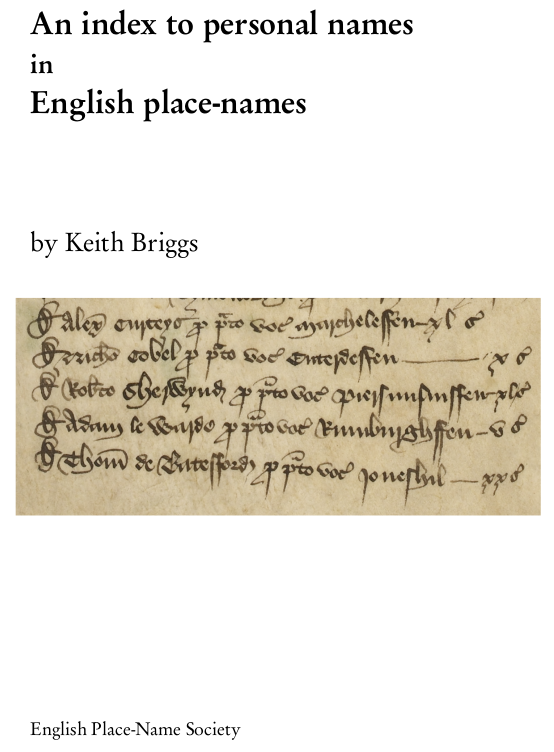 This new book of mine was published in April 2021 by the English Place-Name Society. It was launched at the SNSBI spring conference.
The index is a finding aid for locating personal names in books about English place-names, primarily those published by the EPNS. The principal purpose is to help researchers evaluate the probability of existence of conjectural personal names when considering new etymologies. The book contains 12,598 headforms and 16,041 place-name forms in total. 8,057 of the headforms are not in the Prosopograhy of Anglo_Saxon England (PASE) database. Amongst all headforms, 551 are feminine (4.4%), and 344 headforms not in PASE are feminine (2.7%).
This is (incidentally) the ultimate baby-name book. Nearly every name is authentic, but not now in use.
To order, please visit the EPNS website. If the book is not yet visible, send them an email.
bibtex citation

@book{epns_index_personal_names,
  title=    {An index to personal names in English place-names},
  author=   {Keith Briggs},
  year=     {2021},
  series=   {EPNS Supplementary Series},
  volume=   {2},
  publisher={English Place-Name Society},
  address=  {Nottingham},
  ISBN=     {978-1-911640-04-2},
}