Keith Briggs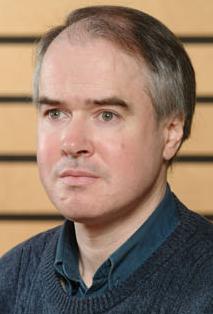 I am professionally a mathematician. Some of my interests are graph theory and stochastic processes for network applications; distributed algorithms; wireless systems; and mathematical computing, including computational number theory and combinatorial optimization. I am a visiting lecturer in the Mathematical Institute of the University of Oxford, and an Industrial Fellow in the Institute for Mathematical Innovation at the University of Bath. This is me on Wikipedia, me on Google Street View, me on Google Street View again, and me on Google Scholar. My other interests include the linguistic history of English place-names (especially of Suffolk), harpsichording, and cycling. I have been a cartotaller (total abstainer from the use of cars) since 2008-06-08. My pronoun is anaphoric.
What's new?
History of this website: this site goes back to an original version of about 1994, when it was common for mathematicians and physicists to have their own website (and not common for any other websites to exist). About 1998 I switched to maintaining the site with a perl script given to me by David MacKay, whose posthumous website also built with this script is still alive. I have had to remove the following files due to excessive automated downloading: EPN_maps/English_placename_element_distribution.pdf; images/Roman_road_maps.pdf; documents/BenjaminHu.pdf; documents/Suffolk_place-name_course_slides_00.pdf; documents/AS_charters_junirg.pdf; documents/AS_charters_beowulf.pdf; sawyer.pkl. Please email me if you would like a copy of these.
This website uses no cookies. This page was last modified 2023-11-11 10:01 by

.